In addition to unlimited access to ZOO Antwerp and ZOO Planckendael, your ZOO membership offers a wide range of benefits*. We've compiled a list for you, because there are a lot of them!
Discover the prices of a membership
Advantages in ZOO Antwerp and ZOO Planckendael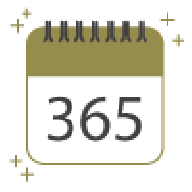 365 days of access
365 days unlimited access to ZOO Antwerp and ZOO Planckendael (during normal opening hours). We ensure that you can enjoy animal fun, interesting facts and beautiful gardens for a whole year.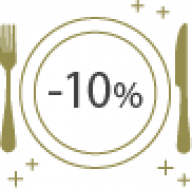 10% discount in all restaurants
You taste, sip and enjoy for 10% cheaper* in all catering points of ZOO Antwerp and ZOO Planckendael. Early birds enjoy a fresh croissant and a cup of coffee, tea or chocolate milk - until 10am for only € 3,60.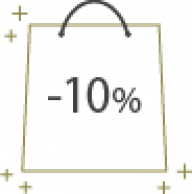 10% discount in the shops
See something you like in our shops? As a member, you enjoy a 10% discount on all your purchases in our shops**. All income goes entirely to the operation of our zoos, our nature conservation or in short: to the animals!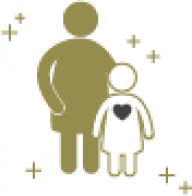 Bring your grandchild for only €5,50
Buy a grandchild card for 10 visits, and your grandchild can accompany you for a tiny price. A perfect time to enjoy the new experiences together and to learn a lot about animals and their habitat.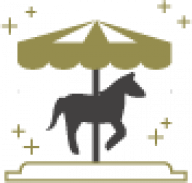 3 free rides on the merry-go-round
Spin around with your membership card and enjoy 3 free rides on the merry-go-round in ZOO Planckendael. You will receive the coupons for these free rides in the Easter ZOO magazine. Enjoy!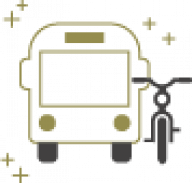 Travel cheaper to Planckendael
With a 50% discount, you can take a ride on the Planckendael Express, which takes you from Mechelen Station to the park's entrance in 10 minutes. Buy a Blue-Bike subscription with Bluebikevoorkmda2021 and get 50% off of your subscription.
Visit the Serpentarium in Blankenberge for free
With your membership card, you are also very welcome in ZOO Serpentarium Blankenberge (as soon as it's reopened). Upon presentation of your membership card, the doors of our reptile zoo at the Belgian coast will swing open for you. You can walk in for free. ZOO Serpentarium is temporarily closed.
Exclusive discounts in other parks
You also receive a lot of other advantages with your membersip. Thanks to these extra discounts*** your ZOO membership is worth its weight in gold... In addition to all the benefits that your ZOO membership offers you in our parks, you can also benefit from it elsewhere.
Due to measures taken around COVID-19, including limited capacity, some parks may not offer our members the usual discount on their visit until further notice. A visit to the standard rate and according to the Corona measures on their website is possible.