Summer Bar in Antwerp's ZOO
Catch a fun live performance, enjoy some refreshing cocktails and some tasty summer fare - with a view of the flamingos - every day of the week in the Summer Bar!
Head to Antwerp's prettiest terrace, against the magnificent Belle Epoque backdrop of Antwerp's Zoo. Free admission to the bar, even if you don't pay to visit the ZOO. Have a chat. Enjoy a drink and a bite to eat. And dance away to the live music by the band in the Kiosk.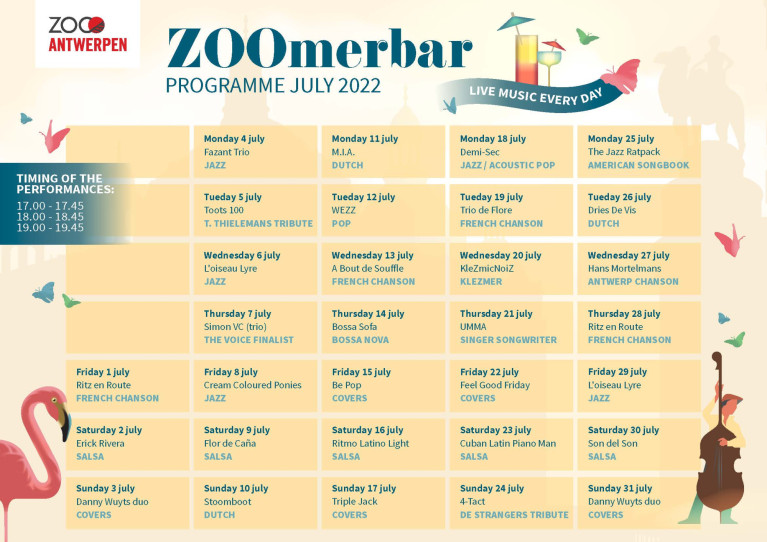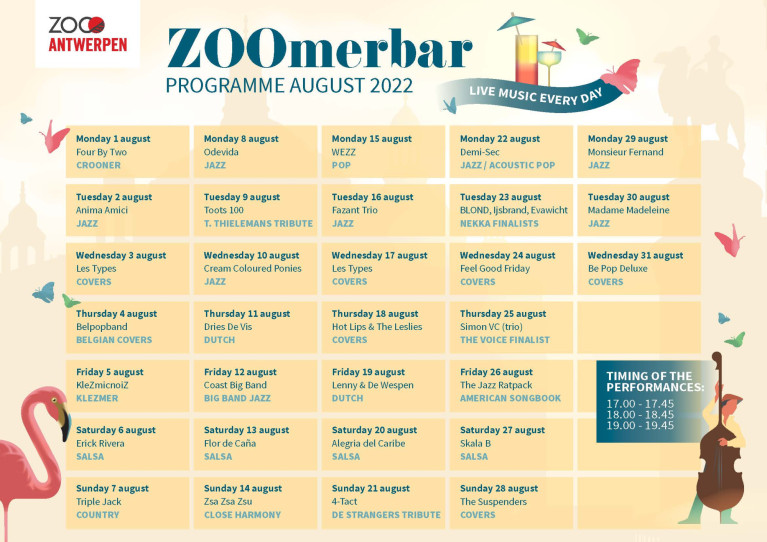 Lovely summer evenings in Antwerp's ZOO
with live music in a unique setting
From the 1st of July until the 31th of August
Daily from 4:30 pm till 8:30 pm. Live music starts at 5:00 pm.
Free admission to the Flamingo Square - everyone is welcome to join in the fun!
Live music and delicious cocktails
#ZOOmerbar